Vet's Klinic Membership Terms and Conditions
Vet's Klinic is the trading name of Pets' Kitchen Ltd (we also do pet food!). Pets' kitchen is registered at Companies House with the number 5653527 and our registered address is Unit 3, Callenders Industrial Estate, Paddington Drive, Swindon, SN5 7YW.
To ensure that all of our users enjoy their time on our website (www.vetsklinic.co.uk) we operate Terms of Use and a Privacy Policy. By accessing our website you agree to be bound by our Terms of Use. These terms and our Privacy Policy are subject to change from time to time without notice so should be checked regularly. Continued use of this Site will be deemed acceptance of the updated or amended terms (sorry about the formal sounding wording, but that's lawyers for you!)
lwionlyand rthatIn order to participate in and contribute to www.vetsklinic.co.uk you are required to register as a member. Any personal information will be collected in accordance with our Privacy Policy. By registering you agree to use www.vetsklinic.co.uk only for lawful purposes, for your own personal or internal business use. You agree not to use www.vetsklinic.co.uk in any way which infringes the rights of, restricts or inhibits anyone else's use and enjoyment of www.vetsklinic.co.uk.
We have spent a lot of time (and money unfortunately!) designing the site and branding, so we remind you that all Vet's Klinic trademarks, design rights, patents and other intellectual property rights on this Site are vested in Pets' Kitchen Ltd or its licensors. Any products, technology or processes and their handbooks or materials may be subject to intellectual property rights owned or licensed by us or third parties. All copyright notices in the original materials must be retained.
Pets' Kitchen Ltd is not responsible for any file downloads. Materials downloaded from other users may be subject to restrictions and limitations as may be asserted by them.
This Site may not be modified, disassembled, decompiled or reverse engineered in any way. No part of www.vetsklinic.co.uk may be reproduced or stored in any other website without our permission.
You remain the owner of the content and information you share on our Site. By uploading your content you grant us a non-exclusive, royalty-free, irrevocable right and licence to use your content and to sub-license such use to third parties (such as administrators who operate the Site and companies/organisations with whom we have relationships for the provision of syndicated services). You confirm that you have all the necessary rights to grant Pets' Kitchen Ltd this licence.
We may use your content for the operation or promotion of www.vetsklinic.co.uk (including products on www.vetsklinic.co.uk), or for marketing purposes (subject to the Privacy Policy). We may distribute, publish, modify or adapt your content.
On the site you are able to upload photos and contribute content. While we are confident that you won't post anything unpleasant, we would remind you that you may NOT post anything that is confidential in nature, any facts that are inaccurate or any opinions that are not genuinely held, anything unlawful, offensive, indecent, racist, defamatory, harassing, threatening, seditious, blasphemous, fraudulent or contravenes the applicable laws regarding the transmission of technical data exported from the US or the country in which you reside, personal details of others or misrepresent your identity or affiliation with any person, any third-party material that infringes any legal rights such as copyright or other proprietary rights, anything which is technically harmful including viruses, logic bombs, Trojan horses, corrupted data or other malicious software. That's a bit of a mouthful of a sentence, but we have to cover all bases!
If you post an image on the site, remember that before you use an image, including a photograph, or include information about another individual, you must have the consent of the person whose image or information it is and/or the owner of that image to use that image or information and to allow us to store the image or information for use by you on our Site from time to time. In the case of images of children who are not capable of giving consent, you should ensure that the relevant consent is obtained from the child's parent or guardian. By letting our Site use an image or photograph or information, you confirm that you have obtained the necessary consents referred to in the above paragraph. We do not accept any liability whatsoever for any information, image or photograph for which you have used on the Site without the consent of the person, parent or guardian and/or owner (as the case may be).
Promotional Offers
From time to time, Vet's Klinic may run promotional offers and the following general terms shall apply to all such offers:  
– Vet's Klinic can amend or withdraw offers at any time and without notice, at the sole discretion of the business.
– Only one client per household will be eligible for any promotional offer.
– Any misuse of promotional offers may result in the withdrawal of the offer.
– Clients are responsible for the accuracy of any information provided. 
– Standard terms of use apply.
£10 Booster – Reading Klinic First 100 Clients Launch Offer terms
– The offer only applies to the first 100 new clients to register with the Reading Klinic
– Eligible clients will be sent an email including a booking link which must be used to book the appointment at the offer price 
– The booking link is valid for an annual booster vaccination for dogs or cats only
– No other treatment or medication is covered by this offer
– The booking link can only be used once but additional links can be requested for multiple pet households
– The offer is valid only for all cats and dogs owned by the registering client and added to the customers portal at the time of registration
– Booking link will be valid for use until 31st January 2024
– Standard terms of use apply. 
 £10 Cat or Dog Booster – Special price during February
 – Offer valid for booster appointments booked during February 2023
– Only clients registered at Reading Klinic are eligible
– Offer is open to multiple pets owned and registered by Reading Klinic clients
– £10 Boosters are available for dogs or cats and cannot be exchanged for other services or products
– Offer expires on 28th February and any appointments which need to be cancelled or postponed will be charged at the standard price.  
Refer a Friend – £5 credit for you and a friend!
– Only clients registered at Vet's Klinic are eligible to refer a friend
– Referrals must be confirmed in writing using a form obtainable from the Klinic or by email
– Referral details must be passed to the Klinic team within 24 hours of registering
– New clients can only be a "referred friend" if they have not previously been a registered client of Vet's Klinic
– Referrals cannot be made to other clients residing at the same address
– £5 will be credited to the account of the referrer and the new account upon the completion of their first appointment
– The £5 award to both parties can only be used as a credit against procedures undertaken in Vet's Klinic and cannot be redeemed against product sales or health plan
– No cash alternative is available in lieu of account credit
Vet's Kitchen direct mail offer
– Customers must show their Vet's Kitchen offer email to the Klinic team during their first visit
– Only one offer can be redeemed per household – e.g. £10 credit and one free booster vaccination per household
– No cash alternative is available
In the unlikely event that we consider that you have breached any of these Terms of Use we may take such action that we consider appropriate such as the immediate temporary or permanent withdrawal of your right to participate in www.vetsklinic.co.uk or use our Site in any way and/or removal of any of your contributions or material on www.vetsklinic.co.uk, an issue of a warning and possibly legal action, and any other action that we deem appropriate.
Your access to and use of our Site is at your own risk. Pets' Kitchen Ltd makes no warranties, representations or undertakings about any of the content of this Site (including, without limitation, any as to the quality, accuracy, completeness or fitness for purpose of any such content); or any content of any other website referred to or accessed by hypertext links or otherwise through this Site ('Third Party Site'). Pets' Kitchen Ltd does not endorse or approve the content of any Third Party Site, nor will Pets' Kitchen Ltd have any liability in connection with any of them (including, but not limited to, liability arising out of any allegation that the content of any Third Party Site infringes any law or the rights of any person or is obscene, defamatory or scandalous).
Pets' Kitchen Ltd does not warrant that functions, materials and information available on this Site (and/ or linked to this website) will be uninterrupted or error free, that defects will be corrected, or that this Site or its server are free of viruses or bugs and other items of a destructive nature. You are responsible for implementing sufficient procedures and virus checks (including anti-virus and other security checks) to satisfy particular requirements for the accuracy and security of the data input and output.
We hereby expressly exclude all conditions, warranties and other terms which might otherwise be implied by statute, common law or the law of equity and make no representation or warranty, express or implied, as to the accuracy or completeness or satisfactory quality or fitness for a particular purpose of the information on our Site or any software accessible through our Site. To the extent permitted by law we hereby expressly exclude liability for all conditions, warranties and other terms which might otherwise be implied by statute, common law or the law of equity, any direct, indirect or consequential loss or damage incurred by you or any user in connection with our Site and/or or any applications or software on our Site or linked to from our Site, or in connection with the use, inability to use, or results of the use of our Site, any websites linked to it and any materials posted on it, including, without limitation any liability for loss of income or revenue, loss of business, loss of profits or contracts, loss of anticipated savings, loss of data, loss of goodwill, wasted management or office time; and for any other loss or damage of any kind, however arising and whether caused by tort (including negligence), breach of contract or otherwise, even if reasonably foreseeable, provided that this condition shall not prevent claims for loss of, or damage to, your tangible property. Our liability under or in relation to our Site in respect of all claims (whether for negligence, breach of contract or otherwise) will be limited to £50.
The provisions of this Clause 8 do not limit or exclude our liability for death or personal injury arising from our negligence, nor our liability for fraud or fraudulent misrepresentation or misrepresentation as to a fundamental matter, nor any other liability which cannot be excluded or limited under applicable law.
Non-waiver: The failure or delay of Pets' Kitchen Ltd to exercise or enforce any right in these terms does not waive its right to enforce that right.
If you have any questions regarding these Terms of Use or the Privacy Policy please e-mail: contact@vetsklinic.co.uk or write to:
Pets' Kitchen Ltd
Unit 3, Callenders Industrial Estate, Paddington Drive, Swindon, SN5 7YW
Thank you for visiting our website.
No problem, it only takes a couple of minutes to register with Vet's Klinic. If you're switching from another vet, we'll handle the paperwork.
First Klass Healthcare Plan
Spread the cost and save up to 20%.
Join our First Klass Healthcare Plan and you can make big savings on preventative treatments such as worming tablets, flea control and vaccinations.
We'll even post your pet's medication direct to your door.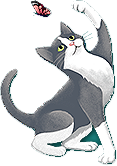 Based on reviews
Sign up for promotions, updates, advice from our veterinarians