Spread the cost and save up to 20% on preventative healthcare for your pet. By buying medication in bulk, we can pass on the discount to you.
Delivered to your door.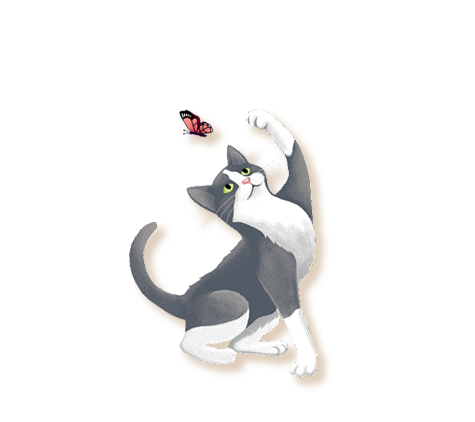 Delivered to
your door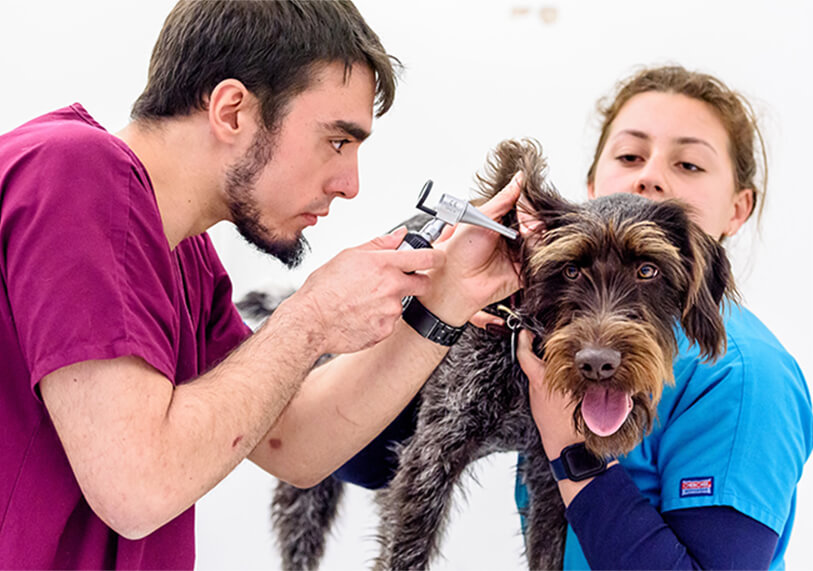 Vet's Klinic First Klass Health Plan spreads the cost of care with a monthly direct debit. So you know your pet's preventative treatment is always covered.
Prescription flea treatment
delivered to your door every month
Prescription worm treatment
delivered to your door every three months
Free nurse weight checks
Free direct insurance claims
Annual booster vaccinations
Annual healthcare review,
including the following checks:

Dental
Skin and coat
Eyes and ears
Limbs and tail
General condition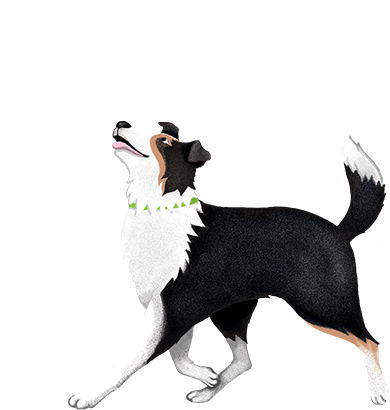 Based on reviews
As low as £9.80 per month
Treatment sent to your door every three months
Your pet's annual booster vaccination
Free weight checks with one of our nurses
Monthly prescription flea control
Three monthly prescription control


If you are registering a puppy, please choose the plan which aligns to their expected adult weight for their breed. If you are unsure what the average size of your dogs breed will be, please ask one of our nurses who will be happy to advise
How do I join the Vet's Klinic 1st Klass Plan and when will it start?
Simply hit the "Join Now" button and complete your details. You will be asked to set up a Direct Debit with our payment partners Easy Direct Debit. Your plan will start after your first payment date, which you can select as the 1st or 15th of each month.
Alternatively, we can walk you through the steps and set you up as a member of the 1st Klass Plan when you visit the Klinic.
Why does my pet need regular flea, wormer or booster injections?
Fleas can be a problem all year round and can cause problems such as allergies and can be a source of worms to our pets too. Once a flea problem becomes established it can difficult to shift as most of the flea burden will be in your house and not on your pet, therefore it is much easier to prevent them taking hold in the first place.
Annual vaccines are only needed for some of the diseases we vaccinate against. An annual booster not only means we can keep your pet's protection topped up for those diseases that need it but also gives us an opportunity for a full health check and to discuss any concerns that you may have.
Some of the diseases and worms we prevent can be a threat to people in the household too. Preventative care is a no brainer!
Are the flea and wormer products the same as those I can buy off the shelf at a pet shop?
No, the medications we use on our plan are POMV (prescription only medications) and can only be prescribed following an examination by a veterinary surgeon. These medications tend to be broader acting and more effective than off the shelf products which can suffer from issues with resistance and lack of persistent activity.
Why and how do I weigh my pet?
Our 1st Klass Plan treatments are prescription strength, so it is important that we send you the right dose for your pet. The wrong dose could result in ineffective treatment or potentially adverse side effects like sickness and diarrhoea. Free weight checks are included in our First Klass Plan.
Do I save money and what other benefits does the plan offer?
Yes, you will save up to 20% on the treatments which are included in the plan*. Other benefits include:
– Convenience – flea and wormer delivered direct to your door
– Never forget – your delivery arrives when your pet is due their treatment
– Free booster – we will contact you when your pet is due their free annual vaccinations
– Free weight checks – book a nurse appointment for your free pet weigh-in
– Spread the cost – monthly direct debit payments
(*compared to the standard prices published on our website)
Sign up for promotions, updates, advice from our veterinarians