Vet's Klinic Customer Service Charter
Welcome to our practice! Vet's Klinic is founded on a firm belief that pets and their owners should be at the heart of a veterinary practice. The practice prides itself not only on innovative technology and online booking systems but also on delivering a first class veterinary service to both the patients and their owners
We are totally committed to improving customer service and our overall standards of care. This Charter has been designed to let you know what you should expect from us, each and every time you visit the Klinic. It also aims to demonstrate our commitment to providing a service which is constantly improving.
Vet's Klinic is a dedicated companion animal first-opinion veterinary practice. Our vets are all experienced small animal general practitioners and will endeavour to protect your companion's health and well being though routine health checks and consultations though periods of illness.
Our staff will always be more than happy to provide advice and education on any aspect relating to your companion's health. And in the unlikely event that we don't know the answer, we will find someone who has the correct expertise. Occasionally your companion might need specialist treatment. In this event we will arrange a referral for you and your pet to the most appropriate facility. We provide 24hour service to our patients via a dedicated emergency service outside our opening hours
Excellent clinical standards
You can expect that you will find a practice that is clean, well maintained and presented. Within the practice there is an excellent team of trained and experience nurses and vets. These staff members will put you and your animals' interests first, maintaining high professional standards and using the latest techniques and theory.
Client and pet focussed services
You can expect to be greeted by friendly and approachable staff and served in a timely manner. At Vet's Klinic we are dedicated to making you and your pets' visit as easy and relaxed as possible. We therefore have a specific behaviour policy to try and make your companion's visit as stress free as possible. We will endeavour to try and get your pets to enjoy being in the clinic as much as possible.
Communication
We are committed to answering any enquires you may have via Facebook, email, telephone or in person. We will endeavour to give you a prompt response. We promise to communicate fully with you over any procedures or treatment you pet may need. You will have full access to your pet's medical history on line. Additionally our vets are committed to explaining in full and discussing any treatment or procedure options that your pet may require, so you can make informed decisions about your companion's care with the veterinary surgeon.
Fair affordable pricing
We are constantly looking at ways to make our services more affordable. Through our online booking system, we allow clients to take full advantage of our greatest discounts for routine procedures. All our drug prices are constantly reviewed and supplier discounts passed on to our clients. For long term prescription medication we will endeavour to match online prices when compared fairly (discounting special offers, delivery changes and including a prescription fee).
Honesty and transparency
Honesty and transparency is one of the founding values of the business. We promise to keep you full informed of your pet's progress, if they are staying with us. If you wish to stay with your pet during a procedures we will facilitate this for you wherever possible (and with the exceptions of any health and safety restrictions). For any procedure or course of treatment we will provide an estimate for you on request and as standard, on amounts over £50. Any diagnostic tests will be reported to you full as soon as we are able.
You will be informed, on request, of the price of any medicine that may be dispensed for your animal. You may obtain Prescription Only Medicines, Category V (POM-Vs) from your veterinary surgeon OR ask for a prescription and obtain these medicines from another veterinary surgeon or pharmacy. A prescription may not be appropriate if your animal is an inpatient or if immediate treatment is necessary. Your veterinary surgeon may prescribe POM-Vs only for animals under their care. The general policy of this practice is to reassess an animal requiring repeat prescriptions every three months, but this may vary with individual circumstances. The charge for a prescription health check is £27-32 online. The charge for a written prescription on request would be charged per prescription item at £12
A service for all
Vet's Klinic has an enforced Non Discrimination policy. We do not and shall not discriminate on the basis of race, colour, religion, gender, gender expression, age, national origin, disability, marital status, sexual orientation, or military status, in any of our activities or operations.
Courtesy and respect to all staff members
Verbal or physical abuse to any member of staff will not be tolerated, and may result in a termination of our service being provided to you and your pets, with the exception of an emergency situation.
Payment
In order to provide our lowest prices we operate a no credit policy. Therefore, payment for treatment or procedures will be expected on the day of invoicing. For complicated procedures a deposit of 50% will be requested prior to the procedure taking place. Any unpaid invoices after one month will result in a written communication from the practice. A failure to respond to this letter will result in your detail being passed on to a third party.
Patience and understanding If unavoidable delays occur due to emergencies
Occasionally, given the nature of our business, unexpected things happen so please bear with us is this is the case. Please remember that if it was your pet that was desperately ill, you would want everyone to focus on helping your companion. A member of staff will ensure you are kept up to date with the current waiting time and there will always be the opportunity to re book if preferred.
Consideration for our safety when handling your animal
Please let us know if there is anything we should be aware of before handling your animal and appropriately warn us if you feel our safety may be compromised. Please also let our trained staff restrain your pet in a safe and experienced manner.
What if there are problems?
If you are unhappy with the service you have received, please raise this with a member of staff at the time of your visit. The issue will be immediately highlighted to a senior member of staff and we will endeavour to rectify the problem as promptly as possible. In the event that you are not satisfied with the resolution, we would ask you to put your complaint in writing to the Clinical Director at the address below.
How can we improve?
We want to hear your views on the charter and intend it to be a working document that can change to suit your changing needs. If you have any comments or ideas you would like to share with us, please contact:
Unit 2 Callenders, Paddington Drive SN5 7YW
No problem, it only takes a couple of minutes to register with Vet's Klinic. If you're switching from another vet, we'll handle the paperwork.
First Klass Healthcare Plan
Spread the cost and save up to 20%.
Join our First Klass Healthcare Plan and you can make big savings on preventative treatments such as worming tablets, flea control and vaccinations.
We'll even post your pet's medication direct to your door.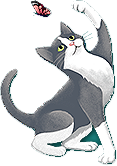 Based on reviews
Sign up for promotions, updates, advice from our veterinarians